SVHS Student Handbook
SPOKANE VALLEY HIGH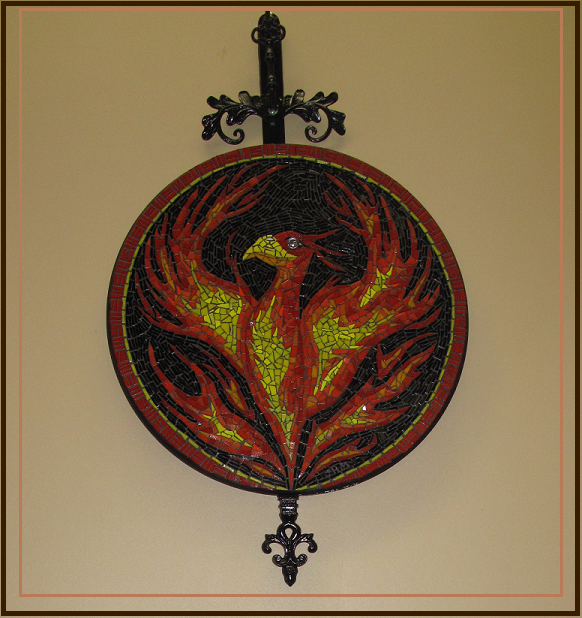 PHOENIX
STUDENT HANDBOOK
(ABRIDGED)
2016 - 2017
Section One
Policies and Procedures
CULTURE AND CLIMATE
West Valley School District does not discriminate based on race, color, national origin (including language) sex, sexual orientation, creed, age, or disability and the notice is made continuously. Title II 28CFR 35 107(a). Title IX CFR 106.9(b); Section 504 34 CRF 104 7(b). Title VI CFR 100 6(d). For a full description of unlawful acts and their sanctions, please refer to West Valley School District's website, www.wvsd.org, policy #3200 Student Rights and Responsibilities.
The most important thing for staff at SVHS is to ensure the safety of students. We know that parents depend upon our staff to keep their children safe; this is our first responsibility. A safe and secure environment ensures that all students have the opportunity to learn and succeed. Discipline referral include, but are not limited to lack of compliance/defiance, tobacco, fighting/threats, assault, drugs/alcohol, weapons, theft, and bus conduct.
PROGRESSIVE DISCIPLINE
To discipline means to teach. When a student has a discipline referral, staff and administrator will operate using progressive discipline. This means that we first try to correct behavior using the least severe consequence. Each successive time we see that student because of misbehavior, the consequences will be progressively more severe.
SERIOUS MISCONDUCT
Serious misconduct issues do not go through the same consequence steps. Serious Misconduct will result in: Review of Choice Status (Revoke WVSD Choice) and school placement (Transfer into the SVHS Transition Program.) Serious misconduct may also result in long term suspension or expulsion.
DRESS CODE FOR A POSITIVE AND PRODUCTIVE SCHOOL CLIMATE
Appropriate clothing for school and work environment is expected. Clothing is generally acceptable for school wear as long as it does not jeopardized anyone's safety, does not disrupt the teaching/learning process, does not create school disorder, and is not immodest in any respect. Students need to keep their midriffs and undergarments covered. Students may not wear….
Clothing or accessories that display words or images advertising directly or indirectly alcohol/drugs, tobacco, or related products

Clothing that is obscene, disrespectful, or sexually suggestive

Baseball caps, beanies, hats, or head rags of any kind
DRUG/ALCOHOL POLICY
School Board Policy #3200 Student Rights and Responsibilities, Section B – Compliance with Rules and Regulations/#9: Alcohol or Drugs.
Evidence of use, delivery, possession or being affected in any degree by alcoholic beverages, controlled substances, or illegal drugs on school property or at school sponsored events is prohibited. Use or possession of paraphernalia that may be used, or is intended to be used, with illegal drugs or controlled substances are also prohibited.
ELECTRONIC DEVICE CODE FOR A POSITIVE AND PRODUCTIVE SCHOOL CLIMATE
Headphones, MP3 Players, Cell Phones, SMART Phones, and IPODS have the potential to create learning distraction, class disruptions, possible theft, and/or conflict. These devices can only be used with permission from the adult supervisor in the classroom. If a staff member sees a student not complying, he/she will request the student to hand his/her electronic device over. By signing the SVHS Contract, you agree you will NOT hold the school accountable if your electronic device gets lost or stolen.
BUS CONDUCT
Bus rules and procedures will be followed by all students. Students who do not adhere to appropriate bus conduct will move into the Progressive Discipline Process. The following list outlines expectations of student behavior and is posted in all school buses
Do not distract driver through misbehavior *Remain in your seat, keep aisle clear

The driver has the right to assign seats *Be kind to others

Use quiet voices and no profane language *Keep your hands/head inside bus

Keep the bus clean; no food or drink *No smoking or tobacco products

Keep your hands to yourself – no violence *Do not destroy property
HARRASSMENT
Harassment is an abuse of power by forcing attention upon someone who does not want it. Harassment may include behaviors such as flirting, teasing, or horseplay. It is the victim who defines the harassment. It is not the perpetrator. Harassment is one-sided and the victim does not invite or enjoy the unsolicited attention. Harassment of or by any student, by anyone in or from Spokane Valley High School will not be tolerated. Any student who engages in harassment will be subject to disciplinary action up to and including expulsion. In addition, all SERIOUS MISCONDUCT will result in the review of choice status (Revoke WVSD Choice), and school placement (Transfer into the SVHS Transition Program.) (See WVSD School Board Policy #3207: Prohibition of Harassment, Intimidation, and Bullying)
Behaviors/Expressions: Harassment, intimidation or bullying can take many forms including but not limited to, slurs, rumors, jokes, innuendos, demeaning comments, drawings, cartoons, pranks, gestures, physical attacks, threats, or other written, oral, physical actions or electronically transmitted messages or images. Nothing in this section requires the affected student to actually possess a characteristic that is a basis for the harassment, intimidation, or bullying. (see RCW28A,635.100)
OPEN CAMPUS LUNCH
Open Campus lunch is a privilege, not a right. We reserve the right to pull this privilege from any student for behavior issues including excessive tardies, excessive, excessive unexcused absences or truancy
TOBACCO POLICY
School Board Policy #3200 Student Responsibilities and Rights – Basic Student Responsibilities, Section B. Compliance with Rules and Regulations/#11: Tobacco. The use of tobacco and or nicotine products and delivery devices by students is not permitted on school property or at school-sponsored events. Use of possession of paraphernalia which may be used or is intended to be used with illegal drugs, or controlled substances are also prohibited.
SCHOOL BOARD POLICY #4215 Use of Tobacco and Nicotine Products and Delivery Devices
LEGAL REFERENCES: RCW28A210.310 Prohibition on use of tobacco products on school property
RCW70.155.080, purchasing, obtaining or possessing tobacco by person under 18. Civil Infraction-Jurisdiction RCW28A.210.260 public and private schools – Administration of Medication
SMOKING IS AGAINST THE LAW FOR ANYONE UNDER EIGHTEEN.
Smoking is not allowed on school property at any time. Local businesses, private property, and the public streets and sidewalks surrounding the school are off limits for smoking.
PERSONAL PROTECTION DEVICES RCW 9.91.160
Personal protection spray device mean a commercially available dispensing device designed and intended for use in self-defense and containing a nonlethal stemulator or lacrimator agent.
Section Two
Emergency Information
Medical Information
Family Resources
EMERGENCY INFORMATION
EMERGENCY CLOSURES
School bus schedules or routes are changed only during the most severe weather or emergency conditions. If it is necessary to run limited school bus schedules or close schools for any reason, information will be broadcast on the local radio and television stations.
All students who ride the school bus will receive information from the bus driver noting the changes in bus schedules and routes in severe weather or other emergencies. District buses are equipped with chains and the drivers have been trained to drive on slippery roads.
Reminders:
Between 6:00 and 7:00 AM, area radio stations, television stations, and the West Valley School District website will announce any school cancellations or delays of starting times.
If no announcements about West Valley School District schools are broadcast or posted, Spokane Valley High School will be open!
If schools are closed for emergency reasons for one day, they will be open the following day unless information to the contrary is announced by radio, television, or the WVSD website.
EMERGENCY PROCEDURES –EARTHQUAKE/EVACUATIONS/FIRE DRILLS/LOCKDOWN DRILLS
Keeping everyone safe is of utmost importance. West Valley School District has established plans for each school depending on the emergency. Scheduled drills are held throughout the year, so everyone knows what to do in case of an actual emergency.
Evacuation Procedure

Notify the following people immediately; District Security Officer, District Deputy, the District Office, School Nurse, and Transportation

Exit building quickly taking only YOUR personal items (coat, purse, and backpack). Do not touch suspicious packages, duffel bags, or backpacks. Follow your designated exit route unless instructed to do otherwise. Teachers should try to take grade books and class rosters with them.

Do not handle cell phones or pagers while inside the building

The secretaries should take all necessary student contact information with them when they leave the building

The secretaries should take all necessary student medication with them when they leave the building.

The principal/designee will assign staff who are NOT directly involved with classroom operation to specific duties.

The custodian and administrator will conduct a quick search for any staff, students, or any other persons left in the building

Students will line up with their REACH Advisory teacher

The initial evacuation site for SVHS will be Victory Faith Church, 2014 North Argonne RD, 922-1724. If we are experiencing inclement weather, we will go inside the church.

If the evacuation will be lengthy, students will be transported by bus to West Valley High School, 8301 East Buckeye, Spokane - 922-5488

Once at West Valley High School, SVHS students will be housed in the gymnasium

IMPORTANT – in all emergency situations, use common sense!!! Please do not talk to the media personnel.
MEDICAL INFORMATION
IMMUNIZATION REQUIREMENTS
To assure that a student's school year gets off to a smooth start, please remember that Washington State law requires that a certificate of immunization be on file for every student enrolled in the district. On or before the first day of attendance, all students must present or have on file documentation of immunization status. Immunization forms are available at SVHS or any other school (students already enrolled will have this information on file.)
EXEMPTIONS:
If parents or guardians choose to exempt their child from one or more of the required vaccines, they must fill out a Certificate of Exemption Form. You can obtain more information and the form at
www.doh.wa.gove/cfh/immunize/schools/default.htm
The 2011 Washington State Legislature passed a law that changes the process for getting an immunization exemption. The new law says that…
Parents or guardians who want to exempt their child from school or child care immunization requirements must first talk to a licensed health care provider about the benefits and risks of immunization. The provider must sign the Certificate of Exemption verifying that the parent got this information.

A health care provider does not need to sign the form for parents or guardians who show membership in a church or religious body that does not allow medical care from a health care provider.
MEDICATIONS
If it is necessary for you to take medication during school hours at Spokane Valley High School, the following guidelines apply:
Prescription Medication and Over-the-Counter Medication:
The complete medication policy and medication permission forms will be provided to parents/guardians. Your parent/guardian must provide a written request that the school comply with the physician order to give medication. If you are eighteen or older and living on your own, the forms will be provided to you and you must show the physician order to take medication. Forms can be obtained from the office.
Medication must be in the original labeled container: your name, name of medication, amount, time to be taken, prescriber's name, and current date. Your medication must remain in the office.
It is your responsibility to come to the office at the proper time to take the medication.
Metered-dose (asthma) inhaler: a student who takes medication for asthma must submit the proper prescription paperwork to the office.
Point to Remember
Sharing prescription or non-prescription medication with anyone is NOT permitted.
NURSE AND HEALTH ROOM
A school nurse is available in the building one day per week. She is available by telephone when needed. If you become ill or injured during the school day, obtain a pass from your teacher (except in an emergency) before going to the sick room (located by the office). You must check in with one of secretaries before entering the sick room. You are not allowed to stay in the sick room for a long period of time. If you do not feel well enough to return to class after approximately twenty minutes , you must call your parent/guardian and arrange to go home.
It is very important that your parent/guardian submit current information regarding their work and home telephone numbers along with names and phone numbers of person to contact if parents cannot be reached regarding your illness or injury. Any changes in your health status that occurs during the school year should be reported to the school nurse.
FAMILY RESOURCES
Homeless Education and Resource Team (HEART)
This is a collaborative program with West Valley, East Valley, and Central Valley School Districts which addresses and supports the educational need of students experiencing homelessness. The goal is to maintain consistency for students in their school setting, while they or their families are living in transitional housing. The bottom line … is we want to keep students in their school at least for the school year.
Homeless children includes those living in voucher motels, and transitional housing shelters as well as those living on the streets, in cars, and campgrounds. In addition, those who have been forced out of their home by parents or caretakers are considered homeless.
Once eligible, youth and/or family remain eligible for the rest of the school year regardless of a change in residence status.
Contact Suzanne Scott, or your Exploratory instructor if you need the support of this program -922-5475.
ADDITIONAL RESOURCES
SKYWARD FAMILY ACCESS (for information about your child's attendance and grades)
https://www2.nerdc.wa-k12.net/scripts/cgiip.exe/WService=wwval01s71/seplog01.w
SECTION THREE
REGISTRATION
SCHOOL OF CHOICE
RELEASE OF INFORMATION
REGISTRATION INFORMATION
Registration Information
If you are interested in enrolling at Spokane Valley High School
contact Suzanne Scott, at 922-5475 to setup an intake interview.

You should plan on your interview taking 30 - 45 minutes, so allow yourself plenty of time. Please bring the following information with you: You will need a copy of your immunization records.
You will need a copy of your transcript.

You will need a copy of your Washington State Assessment scores, or

If you are coming to Spokane from another state, you will need a copy of your assessment scores from that state.
After you have your interview, if it is mutually agreed upon that one of our programs is a good academic fit for you, you will be asked to fill out registration papers. This process can take several minutes. Please be sure to allow yourself time for a quality interview and time to fill out the necessary paperwork.
TRANSCRIPT RESOURCES
Transcript Resources
Spokane Valley High School - Suzi VanDyne: [email protected] or call (509) 922-5475
SCHOOL CHOICE
School Board Policy #3141 – Non-resident students
"A transfer student's enrollment may be terminated at any time for failure to attend or follow student responsibilities as outlined in the WVSD Student Responsibilities, Rights and Due Process policies and/or school handbook.
RELEASE OF INFORMATION
At the beginning of each school year, in the student packet, parents are given the opportunity to withhold information (photos, artwork, etc.) from being released or published regarding their student. Please return the form with updated enrollment papers at the beginning of each school year.
SECTION FOUR
GRADUATION CHECKLIST
CREDITS AND GRADING SYSTEM
RUNNING START/SKILLS CENTER
FRESHMAN CHECKLIST - CLASS OF 2019
In order to graduate from a Washington state high school, 2019 graduates need to:
Earn 24 high school credits as determined by Washington state and West Valley School District

Complete a state required High School and Beyond Plan

Pass Washington State History

Pass all state assessments

High school English Language Arts Smarter Balanced Assessment (SBAC) or state approved alternative

High school math Smarter Balanced Assessment (SBAC) or state approved alternative

Biology End- of- Course Exam (Next Generation Science Standard (NGSS) assessments, once developed, will be phased in to replace the biology End-of-Course exam. The timeline for implementing the NGSS assessment has yet to be established.) Meet standard on biology End-of-Course exam or state approved alternative.
SOPHOMORE CHECKLIST – CLASS OF 2018
In order to graduate from a Washington state high school, 2018 graduates need to:
Earn 22.5 high school credits as determined by Washington state and West Valley School District

Complete a state required High School and Beyond Plan

Pass Washington State History

Pass all state assessments
In order to graduate from a Washington state high school, 2017 graduates need to:
Earn 22 high school credits as determined by Washington state and West Valley School District

Complete a state required High School and Beyond Plan

Pass Washington State History

Pass all state assessments

.
SENIOR CHECKLIST – CLASS OF 2016
In order to graduate from a Washington state high school, 2016 graduates need to:
Earn 22 high school credits as determined by Washington state and West Valley School District

Complete a state required High School and Beyond Plan

Pass Washington State History

Pass all state required assessments
CREDITS AND GRADING SYSTEM
WAC 180-57-050 Definition – Marking System
| | | | | | | |
| --- | --- | --- | --- | --- | --- | --- |
| A | = | 4.0 | …………. | C+ | = | 2.3 |
| A- | = | 3.7 | | C | = | 2.0 |
| B+ | = | 3.3 | | C- | = | 1.7 |
| B | = | 3.0 | | D+ | = | 1.3 |
| B- | = | 2.7 | | D | = | 1.0 |
CLASS OF 2016 – 2017 GRANTED CREDITS – must have the following number of credits to be considered in a specific class:
Freshman standing credits - 0 - 5.50
Sophomore standing credits - 5.75 – 11
Junior standing credits -11.25 – 16.50
Senior standing credits - 16.75 – 22
CLASS OF 2018
Freshman standing credits - 0 - 5.50
Sophomore standing credits - 5.75 - 11
Junior standing credits -11.25 – 16.50
Senior standing credits - 16.75 – 22.50
CLASS OF 2019 .
Freshman standing credits - 0 – 6
Sophomore standing credits - 6 – 12
Junior standing credits -12 – 18
Senior standing credits -18 - 24
TRANSFER CREDITS
Transfer credits will be accepted from any accredited high school on receipt of an official transcript to the Spokane Valley High School Office. Your transcript will be evaluated, and you will be informed of any course requirements or credits you need to complete
TEACHER OF OFFICE AIDE CREDIT
A total of two (2) credits may be earned in four (4) years, but no more than on-half (.50) credit in any one semester. You may receive a pass or fail for working in the position instead of a letter grade.
INCOMPLETE GRADE/WITHDRAWAL INFORMATION/SCHEDULE CHANGE
The last day for you to withdraw from a class without failure is two weeks following the beginning of each semester. If you are not officially withdrawn from a class, you will need to remain in the class until the quarter ends.
Upon receiving a request from a teacher and/or student, the principal may approve a "hardship withdrawal" from a class after the two week deadline.
Schedule changes can be made throughout the school day with the guidance counselor. An incomplete must be made up within two-weeks following the end of each quarter. Time extensions may be granted with permission of the teacher/principal.
WAC 180-57-050 Definition – Repeat Courses
In accordance with WAC 180-57-055 (Definition of Grade Point Average) only the highest mark/grade earned for a class/course taken more than once to improve a mark/grade shall be included in the calculation of grade point average. In accordance with WAC 180-57-070 (mandatory transcript content) a student's academic history for all high school level courses attempted must be included on the state standardized transcript. For courses that are "repeated" to improve a mark/grade, the original mark/grade received for the first attempt at the course will remain on the transcript. However, the numerical equivalent for the grade will not be calculated into the student's cumulating grade point average.
Currently, high schools in West Valley School District are recording an "R" next to the original mark/grade on the transcript. The "R" stands for Repeat. The repeated class is recorded on the transcript with the new grade.
FAILURE OF A CLASS
Any student at SVHS that is enrolled in a class and doesn't complete the coursework will receive a failing grade. This grade will be recorded on the student's transcript.
WHAT IS THE WAIVER PROCESS?
Any exceptions or waivers to the graduation requirements must be presented in writing for approval to a board consisting of the principal and educators, and/or superintendent.
RUNNING START
Get a Running Start on Your College Career
Running Start provides an opportunity for juniors and seniors in Washington's public high schools to enroll in courses in Eastern Washington University (EWU), Spokane Community College (SCC), or Spokane Falls Community College (SFCC). The program, created by the state legislature, offers academically motivated and qualified students the opportunity to take college courses as part of their high school education.
Students may supplement their high school curriculum with one or two courses per quarter or take all of their classes as Eastern, SCC, SFCC – up to 15 credits per quarter. If eligible for the program, they earn both high school and college credit for the college-level classes they successfully complete. Tuition for Running Start classes is covered by each student's school district.
Credit for Running Start
Running Start is a college credit program that is an outgrowth of the CHOICE legislation of 1990. With Running Start, students earn credit simultaneously for high school graduation and toward a college degree. Eastern Washington University, Spokane Community College, and Spokane Falls Community College offer Running Start. You should contact the guidance counselor for procedures to enroll in a course(s) under the Running Start program. The high school determines if the course meets the high school graduation requirements. Classes taken at the college as part of the Running Start program are limited to "college-level class" (100 level and above) and registration is done on a first come, first served basis.
SPOKANE VALLEY TECH – LEARNING BEYOND THE BOOK
115 S. University, Spokane Valley, WA 99206
509-228-5600
Spokane Valley Tech is a new collaborative enterprise amount Central Valley, West Valley, East Valley and Freeman School Districts. It focuses on career readiness and college preparation among high school students. Areas of focus are STEM fields such as aerospace and advanced manufacturing, sports medicine, biomedical sciences, engineering, and other related fields. While major emphasis is on workforce development, college-bound students will also have the opportunity to engage in experiential education, problem-based learning, and group learning. Programs include:
Advanced Biomedical Applications

Advanced Engineering Applications

Aerospace and Advanced Manufacturing

Business and Entrepreneurship

Advanced Sports Medicine

AP Computer Science and APP Development

Environmental Engineering

Fire Science and Emergency Medical Services
NEWTECH SKILLS CENTER
4141 N. Regal, Spokane, WA 99207
509-354-7440
The Spokane Skills Center first opened its doors in the fall of 1982. It is operated by Spokane Public Schools and is governed by an Administrative Council consisting of the superintendents of the nine consortium school districts whose students we serve, allowing junior and senior-level high school students the opportunity to attend Career & Technical Education courses that are not available at their high schools. There are also several non-consortium school districts that have agreements with the Skills Center. The purpose of the Spokane Skills Center is to prepare students with career entry skills and knowledge by creating a quality learning environment, which simulates the professional-technical world of work.
In addition to earning one and half (1.5) high school credits per semester, many programs at the Skills Center provide both paid and unpaid internships for students. Students who have the opportunity to earn program and/or
SECTION FIVE
PROJECT BASED LEARNING
ESSENTIAL QUESTION
EXPLORATORY ADVISORY
COOPERATIVE LEARNING
THINKING ROUTINES
WORKSHOP MODEL
WHAT ARE PROJECT-BASED LEARNING (PBL) LEARNING COMMUNITIES?
This is an approach to curriculum that integrates subject matter and emphasizes connections with our community while preparing students for college, careers, and citizenship. Project-based learning is the approach we take to teaching and learning. We currently have three afternoon Learning Communities, referred to as Projects classes, which are taught daily. Projects is an integrated, multi-subject class that features a team of teachers working collaboratively. Each team develops an extend process of inquiry that fits their particular passion and expertise, while giving students many avenues to develo9p knowledge and skills.
We chose the PBL model due to its research-based effectiveness and because it is perfectly in line with our Common Language. PBL requires strong relationships, emphasizes critical thinking, reinforces relevance, and develops 21st Century Skills required by students for success in today's world. In terms of our "hedgehog," PBL is the thing we believe we can be best in the world at doing.
Students change Learning Communities quarterly based on their interests and the credits they need on their Graduation Record Sheet.
WHAT ARE ESSENTIAL QUESTIONS?
The fundamental driving force behind thinking and learning experiences for all students and staff are essential questions. They are carefully crafted questions that cut to the core concept of study. These questions are generally open-ended, concept-based, big picture and over-arching. Their answers require explanation, justification, and often can't be evaluated in terms of simple right or wrong. Often, when looking at the knowledge, skills, and standards we aim to teach, we think about what we hope will be remembered five years down the road. Essential questions can be answered at many different levels of sophistication. Our hope is to increase the level of responses when comparing the beginning of the learning experience to the end.
WHAT IS EXPLORATORY ADVISORY?
This is an interest-based forty minute class where you have a choice of what topic to investigate based on your personal interest. This setting offers class members an opportunity to know each other better and have a relationship with their instructor in a more informal way. It is also a time to monitor your academic progress. Students will look at three things: 1) student as a learner, 2) student as a planner, and 3) student as a citizen. Students participating in Exploratory have an opportunity to earn one quarter (.25) credit at the end of the school year.
BASE GROUPS ARE PART OF A COOPERATIVE LEARNING STRATEGY. WHAT EXACTLY ARE THEY?
These are the structured student groups whose purpose is to support, help, and encourage other members of the group, compiled to maximize acceptance, interaction, and productivity.
Through the course of a project, students will work in many different group configurations for many different purposes. Base groups serve as an on-going support that students touch base in every day. The gained familiarity with one another enables the members to troubleshoot challenges that arise, hold each other accountable and celebrate successes that are accomplished. Base groups are often carefully composed with varying skills and learning styles that add perspective and support a culture where acceptance is valued and leveraged.
WHAT ARE THINKING ROUTINES?
Our approach to curriculum emphasizes the importance of student thinking over memorization and content coverage. We have worked as a staff to build our repertoire of strategies that encourage such thinking. Ideally, thinking strategies build habits of mind that students will take with them into the world outside the classroom. Here are a few thinking routines used by our staff:
KWL – think about what you "K"now, consider you "W"ant to know, and reflect on what you "L"earned

See-Think-Wonder – First make observations, then draw inferences, and finally ask questions or make generalizations

Tracks in the Snow – Record your personal connections and metacognition in the margins during reading

Chalk Talk – Create collaborative dialogue through silent writing and commenting on a shared "wall."
WHAT DOES THE TERM WORKSHOP MODEL MEAN?
It is a generalized model for shifting classroom instruction from one dominated by teacher up front, to one featuring cycles of min-lessons, exploration, application, one-on-one conferencing, and reflection. Being a Project-Based school requires a shift in teaching strategy. Traditionally, teachers provided information via lecture while students took notes. Often, this was followed by individual practice or work time, then by a quiz or test. Excellent teachers have always varied the traditional method with other strategies .
Shifting to a Workshop Model suggests that teachers' up-front time should be minimized to allow more student practice, thinking, collaboration, and communication. These student-centered activities allow a chance to discover where misconceptions and powerful learning opportunities lie, in forming their decisions for follow-up lessons.
A specific part of this model that we are working to perfect is termed "Catch and Release." This refers to the act of re-focusing learners with a mini-lesson during the "catch" that will enable students to extend learning and productivity during their "released" work time. We will continue to explore the "conferring" portion of this model and explore how to build the capacity in students to work with greater independence and endurance.
SECTION SIX
HAVE YOU EVER WONDERED……
WHAT IS COOKIE THURSDAY?
WHY CAN'T I WEAR A BASEBALL CAP?
WHY IS THE PHOENIX OUR MASCOT?
WHAT IS THE TRAVELING TROPHY?
WHAT IS COOKIE THURSDAY?
To acknowledge and celebrate the relationships we share with each other at SVHS, everyone gets a "delicious cookie treat" each Thursday afternoon.
WHY CAN'T I WEAR A BASEBALL CAP, HEAD-RAG, OR HAVE MY HOOD UP WITHING THE SVHS BUILDING DURING THE SCHOOL DAY?
The decision to have students not wear hats or rags of any kind was difficult to make. The teachers, West Valley School District's Security Guard, Truancy Officer, local police officers, and administration gave input. Also, non-traditional schools were contracted to find out their hat policies. Some allowed hats and some didn't; no schools that we contacted allowed head rags of any kind. Ultimately, the awareness of how society has changed and its impact on schools became the deciding factor. At Spokane Valley High School, our decisions are made to create a school environment that is safe and secure. The reality of what is happening in Spokane area schools is: 1) some kids have brought drugs into schools under their hats, and 2) some headwear is tied to gang affiliations. Therefore, for school safety purposes no hats or head rags are to be worn in the school during the school day at Spokane Valley High School. If you wear a hat to school, place it in your backpack when you check into school. At the end of the school day, it can be worn as you leave.
WHY WAS THE PHOENIX CHOSEN TO BE THE SCHOOL MASCOT?
The Phoenix is a legendary symbol of re-birth, which takes many shapes. One common element is a plumage blended of all colors. It rises from its own ashes and is reborn, symbolizing man's undying spirit for life. The many shapes of the Phoenix represent the students who come to Spokane Valley High School bringing with them diverse backgrounds. Like this mythical bird that starts its own fire to end the old and begin a new, the students at Spokane Valley High School work to develop habits and characteristics leading to success.
WHAT IS THE TRAVELING TROPHY?
This is a treasure coveted by all Spokane Valley High School students and staff. Throughout the school year, REACH classes have opportunities to win this popular treasure. Winning the trophy signifies a REACH accomplishment that required teamwork, creativity, and perhaps a little friendly competitive spirit. The winner retains bragging rights until the next opportunity offers the chance for new ownership.