Welcome to the 2016 - 2017 school year.
As principal of Spokane Valley High (SVH), I invite you to join our learning community. This past year we completed our school accreditation process through AdvancED on February 17th and 18th. We finished our fifth year of reform and will begin year one of our next five year improvement process.
At SVHS each person (student and staff) brings a personal strength to the team that allows us to achieve greater results, break down barriers, bring excitement to every day, and make an impact on our community. The work completed over the past five years has been recognized at the state and national level. SVH was the recipient of the "Washington State Achievers Award" for over-all academics, acknowledged as one of the 22 "Innovative Schools" in Washington state, received the Bronze award from U.S. News & World Reports for the top schools in the United States, and recognized as one of the top schools in the Nation for "Student Engagement" through the National Gallup Poll survey results.
As the 2016 - 2017 school year begins, I'm excited about the changes that continue to happen at SVH to make learning rigorous and relevant...As a staff, we are committed to a common focus that is centered on one concept - relationships!
Our focused learning targets for 2016 - 2017 will be: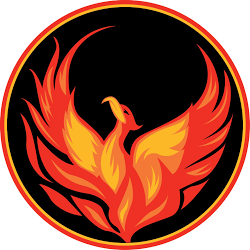 Senior Experience
Literacy school wide
Projects outside the four walls (possible international)
Branding our vision
These four areas will be the emphasis of our professional development for 2016 - 2017. I believe this effort will propel us to a new level of academic excellence. We will meticulously look at each of these targets using student, parent, staff, and community input to design the model that will be fully implemented in the fall of 2017.
The SVH staff and I have been involved in 75 plus hours of professional development last year in the area of project-based learning, cooperative learning, workshop model of instructional strategies, and implementing Common Core State Standards. These concepts help us challenge our students through active inquiry, in-depth learning, and performance assessment. The focus is on competence, not coverage. Daily, students struggle with complex problems and explore core concepts to develop deep understanding and apply knowledge in real world context. If you were to tour the campus, you would see students actively involved in real world activities such as working in our greenhouse, designing a landscape project, or working in teams to solve real community issues.
Our building approach is to sustain a strong learning culture that fosters character growth, high expectations, and equity. As I watch the students interact and challenge themselves educationally, I thank my lucky stars to be at this school. It's a place where students are supported by each other and the staff. It's a welcoming and safe environment.
I look forward to meeting all the new students and families throughout the 2016 - 2017 school year along with sharing memories with the current students and families that we have been so fortunate to partner with over these past few years.
Larry S. Bush